Secrets of Coron: Acccomodation & Hotels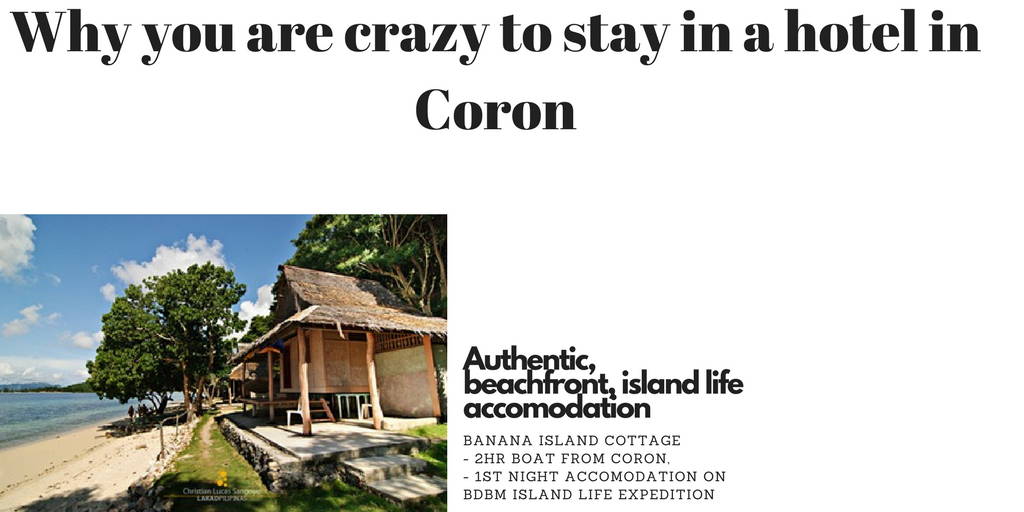 If you only read one of our blogs I would suggest this one, and I hope it reaches you before you book your accommodation in Coron. It will take you 3 minutes and will most likely change your whole trip to Coron in Palawan for the better.
Are you younger than 60 years old? Physically healthy?
If so, it's very unlikely you should want to stay in a hotel in Coron at all...
I'm going to assume you don't know that much about Coron, if you did, you would know it only has two things on it's land to offer tourists that are worth visiting, the first is Mt Tapyas and the second is the Maquinit Hot Springs, both of these places are awesome and well worth a visit and can be done in an afternoon. Apart from these two, there is nothing worth visiting in Coron itself. Everything else is out on the water. If you look at Trip Advisor top things to do in Coron these are the only two actually in Coron out of the top 30! And almost all of them are at least 1-2 hours away boat ride from Coron town. Plus, Coron has no beaches whatsoever.
So why bother going to Coron at all? Well because when you take those boat rides away you are met with absolute wonder and beauty which makes it all so worth it. Places like Kayangan Lake, SunkenWW2 Shipwrecks, Black Island, Coral Garden etc. So, what happens when 99% of tourists like yourselves come to Coron? They stay in accommodation in Coron town and spend most of their time travelling to and from Coron on overcrowded boats to visit the overcrowded sights out on the water, then spend their evenings in Coron town waiting for the next day. 
Now tourists aren't to blame, the simple fact is almost all of them do not know this is how it is or even worse they think this is the only option, but it isn't. When I first went to Coron I made the same mistake. I only found out once I travelled from Coron to all of the islands that you go to visit that you could actually stay on the islands themselves overnight! I wish I had known this sooner. Now you might be asking, what's the difference between staying on the islands and staying in Coron town and all I can say is it makes all the difference! The islands are beautiful and much closer to all the places you want to be, Coron town isn't.
When you wake up on Pass, Malcapuya, Black or Banana Island there is white sand at your feet and the ocean in front of you. Plus, there isn't much accommodation so you feel a sense of privacy and seclusion that is so serene. It is so authentic 'Island Life'.
The second huge benefit is that by staying outside of Coron town you do not have to follow the standard timings like all of the other tourists which means you can get to and from the sights earlier or later than 99% of the tourists and you are also normally much closer to the sights than the people in Coron town so it's less travel time, so often it is just you and your group there, rather than hundreds of boats. Oh and you get there quicker.

Now really this is all of the information I want to share with you in this article. You do not have to stay in the town if you don't want to. Hopefully now you know this you can plan your trip better. If you are wondering how you can do this there are expedition operators in Coron that can help you, and surprise surprise, we are one of them.
I set up BDBM Coron with my friend Krish to solve this exact problem, so if you only ever visit Coron once in your life you now do it knowing what I and so many other travellers wish they knew. If you want to find out about our expeditions please click here for private expeditions, or here for the open group expeditions.
The most common email I receive, probably three times a day goes along the lines of 'We really want to do your expedition but we've already booked our accommodation! What can we do!?'. The point of this article is to hopefully reduce that number! It pains me to read it. If you decide this route is best for you then look around or ask us for help and we will, if we're not the right fit for you we'll try to point you in the right direction. 
I hope this information was helpful for you and I also hope to see you in Coron one way or the other, there really is nowhere else like it!
Thanks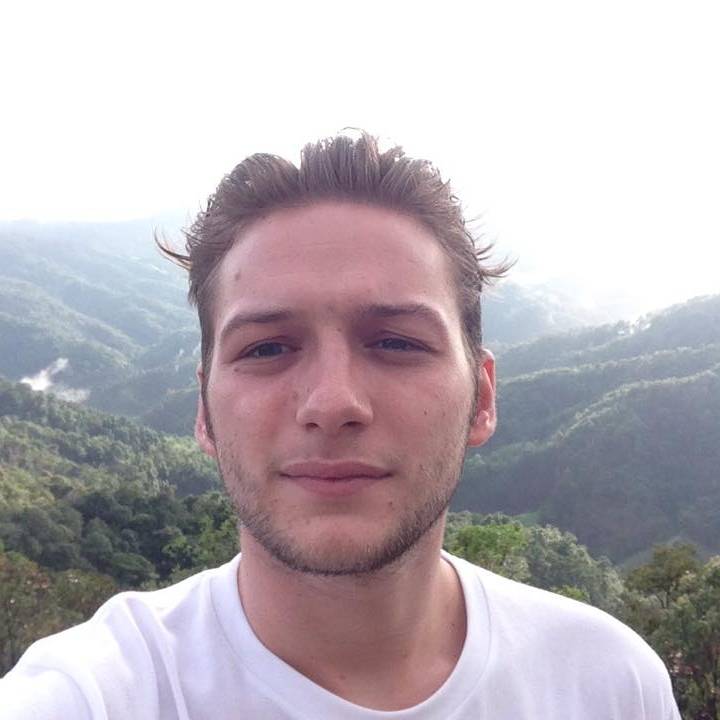 Oli
  Co-Founder
  Big Dream Boat Man Coron