"Hidden beaches and coves, private lakes and emerald lagoons, fresh native cuisine and rustic and comfortable cabins, cottages and camping are Big Dream Boatman's signature experiences. Travel with them and you'll get to know the region's hidden gems" - Lonely Planet
A maximum of 18 guests board the BDBM banka boat with the enthusiastic crew to embark on the adventurous journey from El Nido to Coron going across and through the uninhabited islands of Palawan.
This is an opportunity to fully experience island life, develop sincere friendships with locals and tourists, and explore at your own pace without feeling like a tourist.

Consume healthy food and socialize with the staff and other visitors. Travel at your own speed... For those who prefer to be more active, there will be sports like skimboarding, basketball, and beach volleyball. If you prefer to relax instead, you can read a book or go for a walk.
You'll be stopping each evening at dusk on an island to observe the sunset, tell tales, and fall asleep under the stars.
There might be bonfires, boodle fights, and karaoke.
As we have further to travel, this trip is a little more demanding than Coron Island Life (Coron to Coron), making it perfect for those who are a little more adventurous or who may only have a short amount of time in Palawan and want to make the most of every day.
Every evening at sunset, we arrive on a stunning island, where you can choose to camp out under the stars or stay in a native cottage dug into the sand. Every accommodation is offered and covered in the package.
For those who have a spirit of adventure and an open mind, this trip is ideal. People who travel in search of authentic experiences and to connect with others who share their interests. Although there is no maximum age, we do ask that you be at least 14 years old and in good physical health.
4. Why travel with Big Dream Boatman?
Our trip has been shaped over time by the people it's meant to serve because we consider every guest's feedback and we carry out any changes that are requested.
We discovered that having too many people on the boat interferes with social dynamics, which is why we don't have too many people on it. We also try to include everything (including limited alcohol) in our fee and don't charge for anything during the trip.
Perhaps this explains why we maintain our top spot on Trip Advisor and remain the preferred expedition for the biggest names in travel, but there may also be another factor at play.
Although it's difficult to express, our name contains the key information. Have you ever been around individuals who are so passionate about what they do that you find it contagious?
That's probably what distinguishes us the most. As soon as you step foot on the boat, you join the family. As lovely as Palawan is—and trust us when we say it's gorgeous—we think the best memories are made when it's done with wonderful people.
5. When is good to go & itinerary?
We run expeditions from the middle of October to the end of July. January through April have the highest probability of ideal weather however we expect all expeditions to run from Oct - July.
The monsoon season prevents us from operating from August and September. There isn't a set schedule for these trips because, in our experience, it's best to allow for flexibility depending on weather and season. However, if you have specific inquiries about particular locations, feel free to get in touch with us.
We can assure you that we will probably stop by a few of the Coron Highlights, such as Kayangan Lake and Twin Lagoon, but we tend to avoid the others in Coron and El Nido. If you wish to see these, we recommend planning a day trip once you arrive at either location because we do focus on more of the remote, undiscovered areas.
6. Prices, Payment & Inclusions
This expedition typically costs $599 USD, however check the homepage or expedition pages to see if we are offering any discount.
A 40% online deposit is required, with the remaining 60% due at check-in.
Meals, beverages (including alcoholic beverages), towels, snorkeling gear, and three nights of island-style lodging (cottages and camping) are all included in the price.
An expedition planning document is sent to you with additional information and suggestions for what to pack, etc.
The islands we visit lack amenities like hot running water or modern sewage systems because they are remote.
The cottages are made of bamboo and have a basic mattress, a mosquito net, and a fan. If the trip is full (only occurs during peak season), it is possible that you will share a room if you are a group of friends or a solo traveler.
Fresh water and a manual flush, both very straightforward but always clean and secure, are provided for the shower and toilet.
There is no luxurious bedding or air conditioning. There is very little electricity on the islands, all of the lodgings are constructed into the sand, meaning you wake up to the sounds of the sea.
People generally enjoy the rustic and straightforward aspect of the sleeping arrangements; however, it's important to set your expectations and determine whether you can "rough it" for a few days. We have been leading these expeditions for a few years and have welcomed all kinds of visitors, generally for those that are hesitant about the sleeping conditions it's usually not as 'rough' as you imagine, and you may well find you're tougher than you think ;).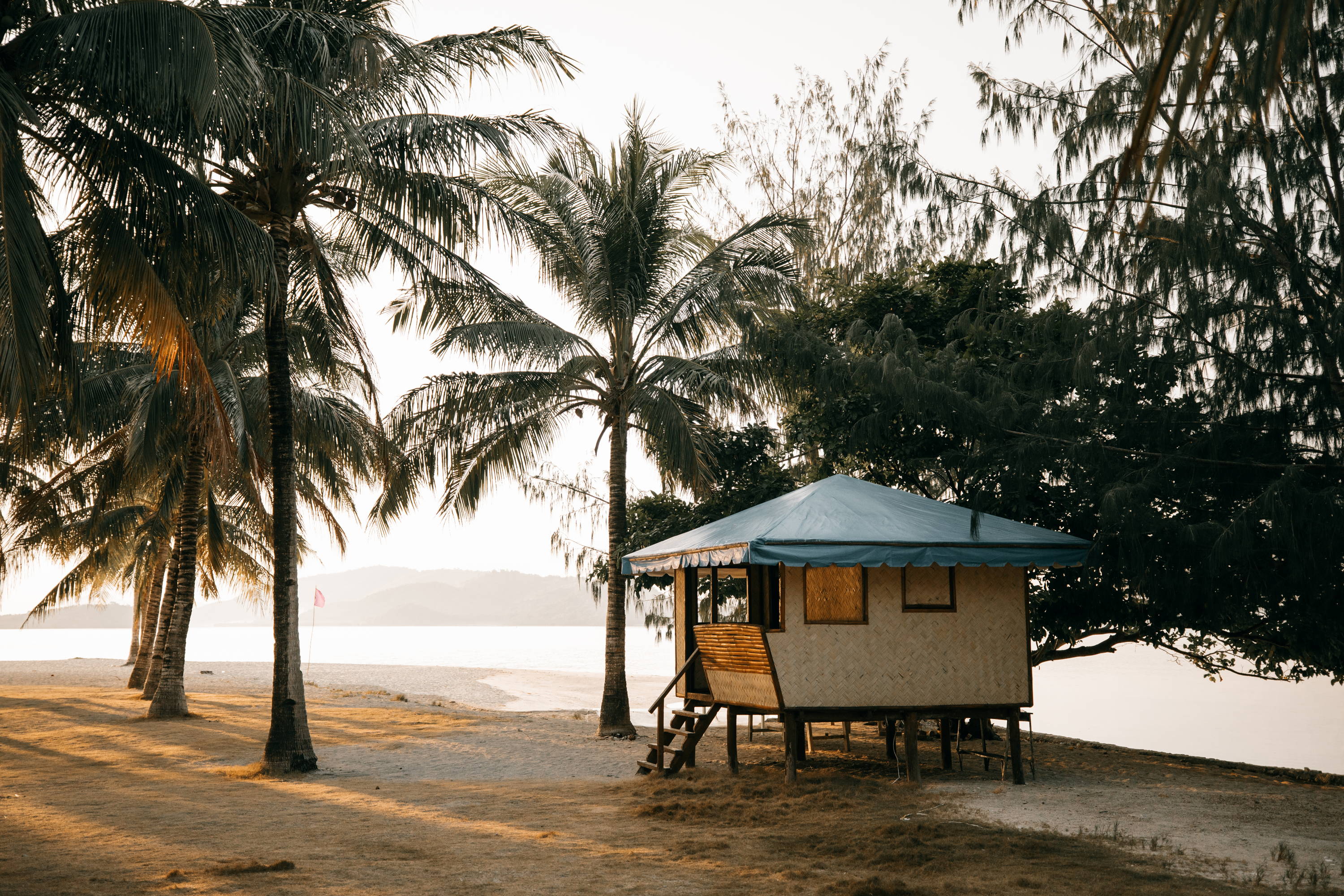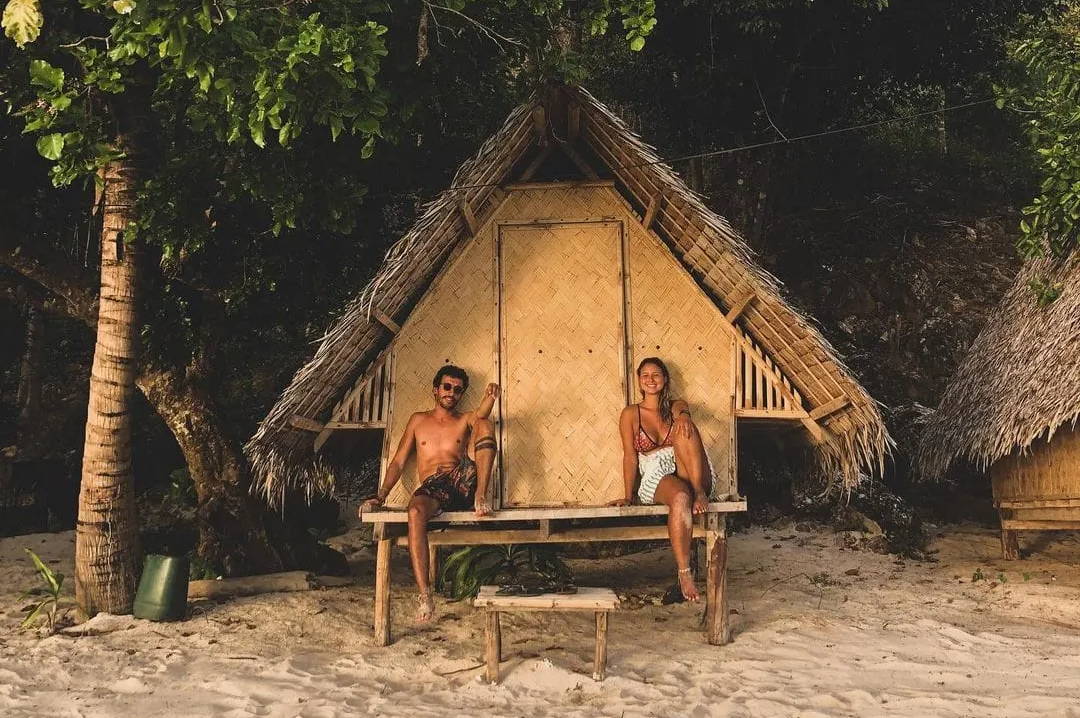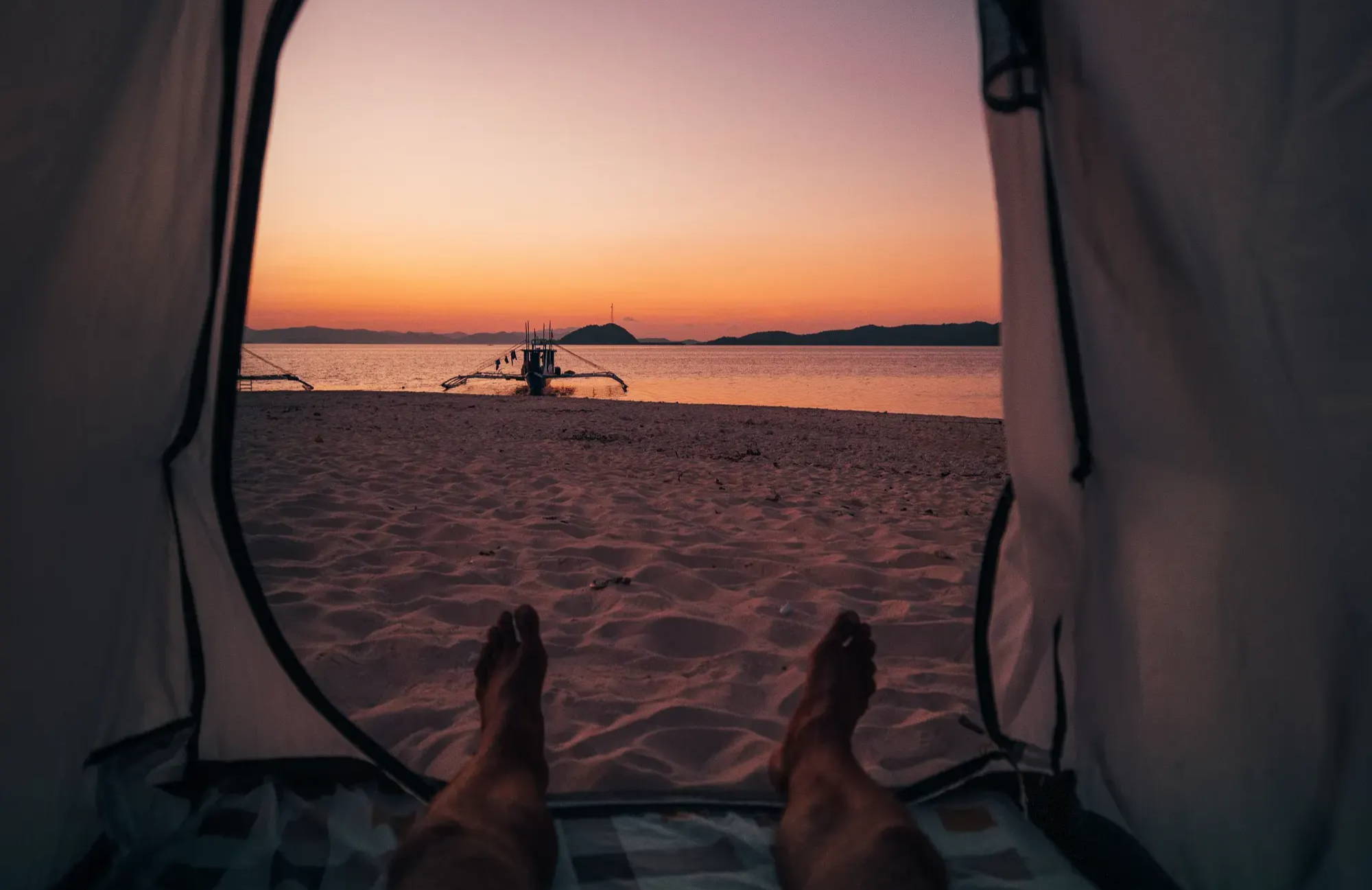 When we first started, we weren't particularly impressed with the boats available in Palawan, so as soon as we could, we set out to construct the most comfortable and secure banka boats the island had ever seen. And we did! The boat has everything we need to make the crossing, including a toilet, cushioned seating, nets on the side, and plenty of space on the upper and lower deck to relax and sunbathe. It's not necessary for adventure to be uncomfortable. Slide to see images!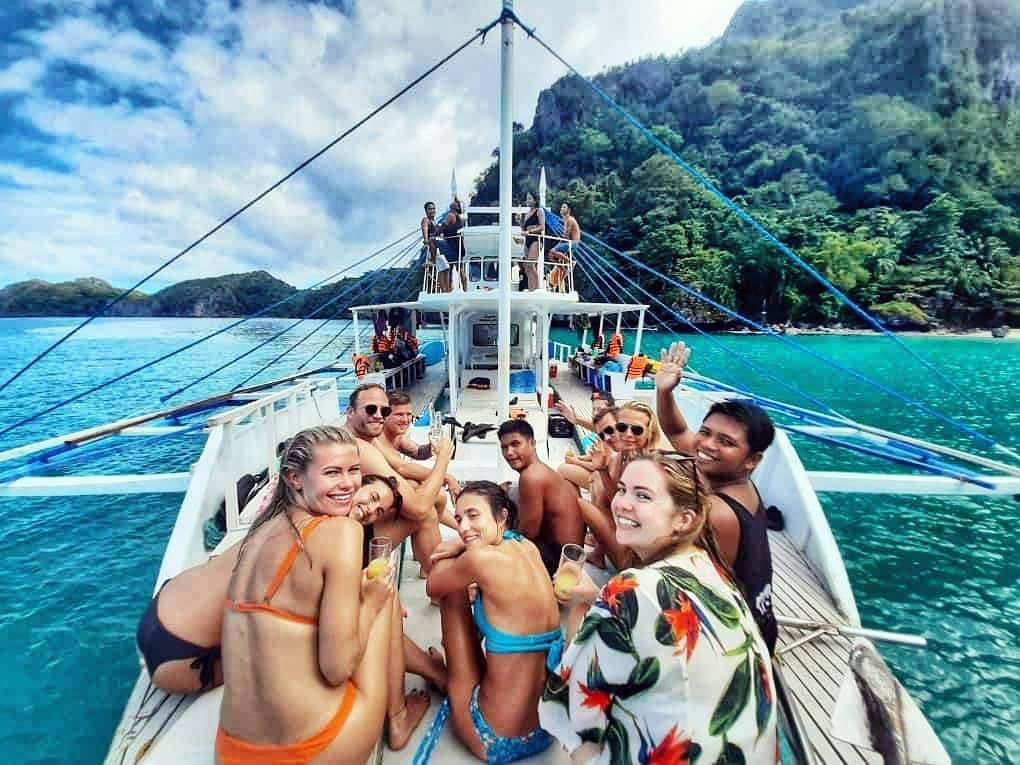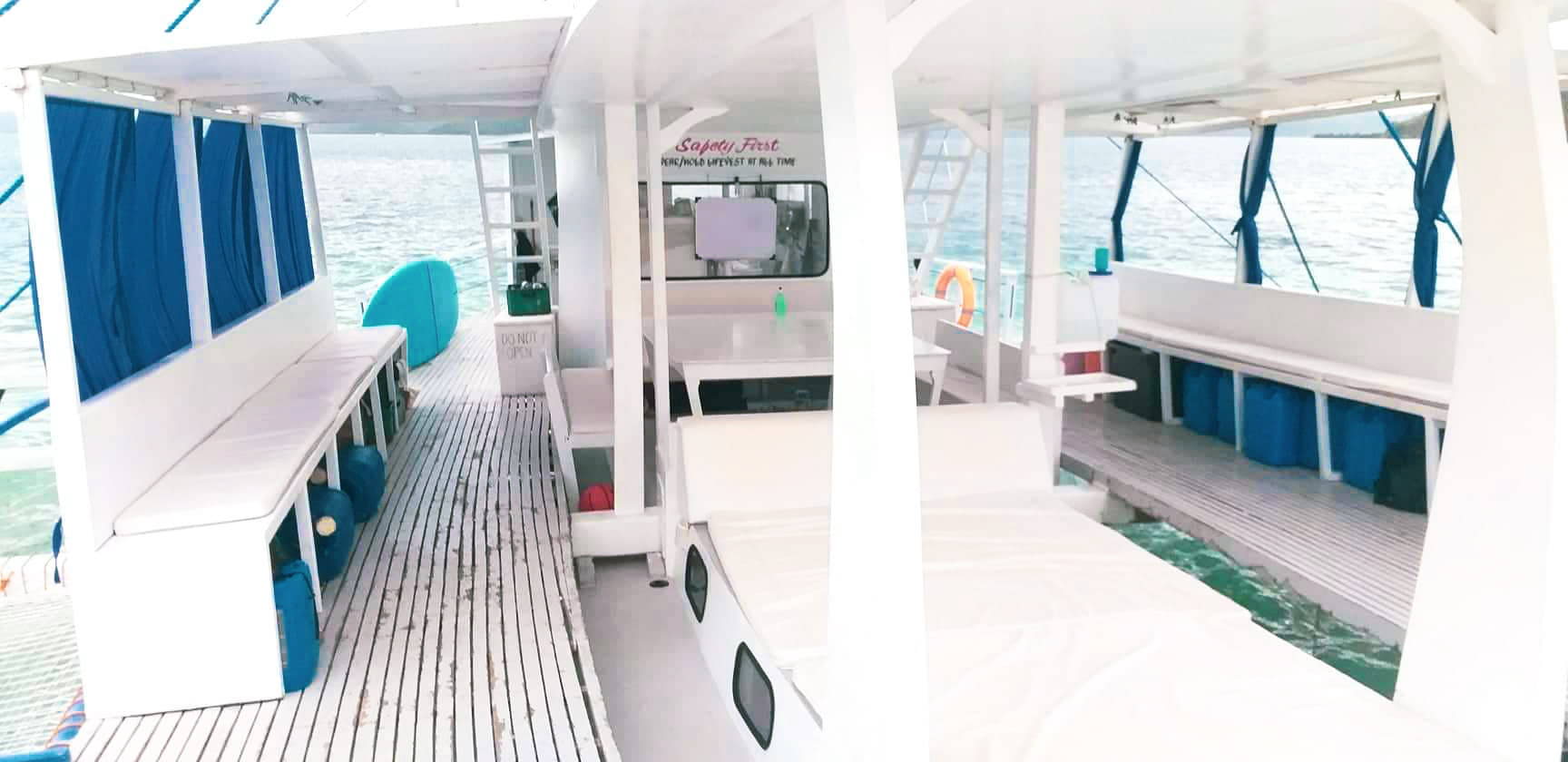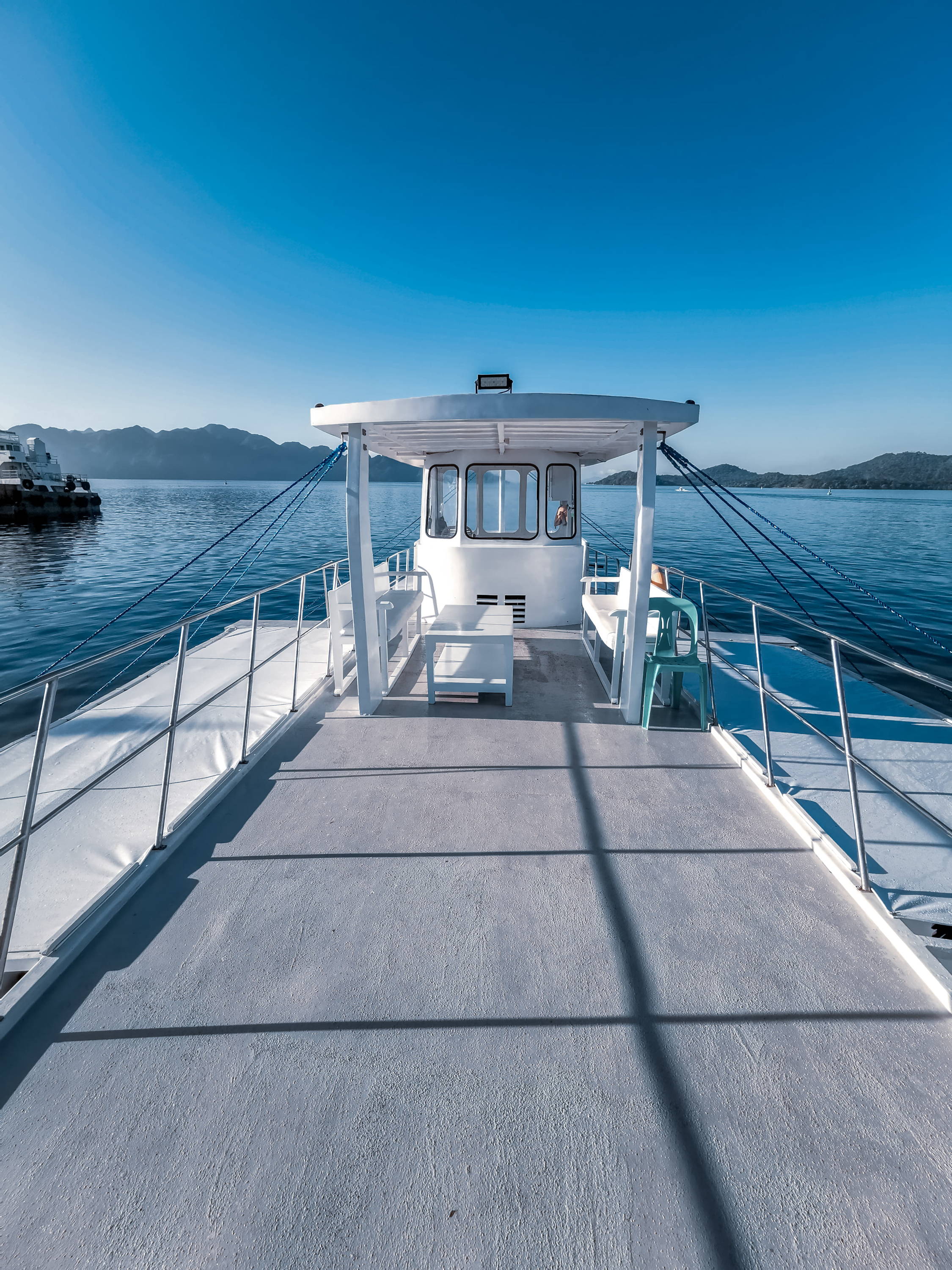 9. Additional Information
The first day of the trip begins at 10 am, and the last day ends at 4 pm. We provide you with more information about the meeting location, your dietary needs, special requests, etc. when you make a reservation. Do not hesitate to contact us if you have any questions or need more information.


Step 2 : Select your preferred date
Available
Limited Availability
Sold Out