What to Eat in Coron, Palawan, Philippines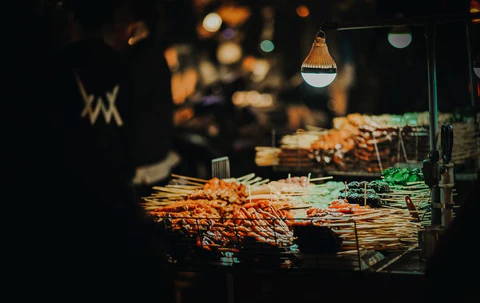 Welcome to the ultimate food lover's paradise in Coron! Discover the vibrant culinary scene of this stunning island destination, as we take you on a mouth-watering journey through our carefully curated blog posts. Here, we explore the delectable dishes, local flavors, and hidden gems that make Coron a gastronomic haven for food enthusiasts.
Nestled amidst the awe-inspiring landscapes of Palawan, Coron boasts not only of pristine beaches and crystal-clear waters but also of a rich and diverse food culture.
So, whether you're a first-time visitor or a seasoned traveler, let your taste buds be your compass as you navigate the culinary wonders of Coron. Dive into our blog posts and uncover the irresistible flavors, charming eateries, and unforgettable memories that this enchanting island has to offer. Bon appétit and Mabuhay!
Most Famous Food in Palawan
Palawan's famous food culture boasts an extensive array of options; from Mud Lobster to Chao Long.
Check out Big Dream Boatman's top picks from most famous food in Palawan you can try in Coron.
The food culture in Palawan, Philippines mainly depends on meat but you still have the chance to find vegetarian food while visiting Coron Island.
BDBM's guide to Filipino vegetarian food will give you a great idea how to survive as a vegetarian in Coron, Palawan.
Veganism in the Philippines
While vegan food is barely known to local Philipinos, the rich Palawan cousine still offers you many options.
On this blog post, Big Dream Boatman gives you information about veganism in the Philippines and ideas about hot survive as a vegan when you travel Coron, Palawan.
Famous Palawan Delicacies
The food in Coron,Palawan is greatly influenced by Spanish ancestors with some Asian cuisine.
Check out guide for famous Palawan Delicacies from Chicken/ Pork Adobo to Halo-Halo, and more.
| Food | Description |
| --- | --- |
| Sinigang na Lapu-Lapu | A sour and savory soup made with fresh grouper (lapu-lapu), vegetables, and tamarind. The tangy and comforting flavors make it a perfect dish to enjoy after a day of island hopping. |
| Danggit Lamayo | A Coron specialty featuring sun-dried rabbitfish marinated in vinegar, garlic, and pepper. It is usually fried and served with rice, making it a popular breakfast choice among locals and tourists alike. |
| Chao Long | A rice noodle soup made with a flavorful beef broth, topped with meat, and served with fresh herbs and condiments. Originally a Vietnamese dish, it has become a beloved staple in Coron due to the influx of Vietnamese refugees in the past. |
| Lato Salad | A refreshing salad made from lato, a type of seaweed also known as sea grapes or green caviar. It is typically mixed with tomatoes, onions, and a dressing made from vinegar, fish sauce, and calamansi. This dish is a perfect accompaniment to grilled seafood. |
| Pandan Chicken | A delicious and aromatic dish made from chicken pieces marinated in a mixture of spices, then wrapped in fragrant pandan leaves before being deep-fried. The result is a tender and flavorful chicken with a hint of pandan aroma. |