What to Eat in El Nido, Palawan, Philippines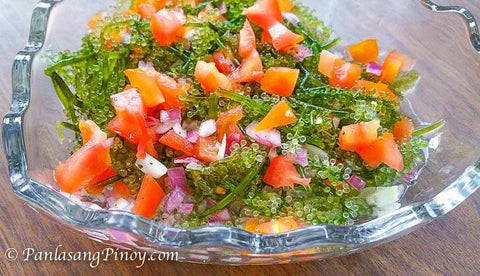 Welcome to the ultimate culinary adventure in El Nido! Embark on a gastronomic journey through our collection of El Nido food blogs, where we unveil the hidden gems, local favorites, and mouth-watering delicacies that make this tropical paradise a true food lover's haven.
Nestled in the picturesque island of Palawan, El Nido boasts not only awe-inspiring landscapes and crystal-clear waters but also a vibrant and diverse culinary scene. Our food blogs are your passport to the unique flavors and culinary experiences that define this enchanting destination.
As the highly rated El Nido to Coron Boat Expedition operator Big Dream Boatman family, we will help you to discover the best food in El Nido Island, as in famous Palawan Food, Phillipinnes.
Happy eating and Mabuhay!
FAMOUS FOOD IN EL NIDO, PALAWAN
Palawan's famous food culture boasts an extensive array of options; from Tamilok to Lato Seaweed.
Check out our top picks for the must-try famous food in Palawan.
VEGETERIAN FOOD IN EL NIDO
Although the food culture in Palawan mainly depends on pork and chickens, you can find many alternates.
Our guide to vegetarian Filipino food will give you a great idea how to survive as a vegetarian in Palawan, Philippines.
VEGAN FOOD IN EL NIDO, PALAWAN, PHILIPPINES
Veganism is not a common practice in the country, and some Filipinos aren't even aware of this lifestyle.
On this blog, we are giving ideas about vegan Filipino food and how to survive as a vegan in El Nido, Palawan, Philippines.
The food here in Palawan, Philippines is greatly influenced by Spanish ancestors with some Asian cuisine.
Check out guide for Palawan Delicacies from Chicken/ Pork Adobo to Lechon, and more.
| Food Name | Description |
| --- | --- |
| Tamilok | Traditional Palawan delicacy made from a woodworm found in mangrove trees. |
| Cashew nuts | Palawan is known for its cashew nuts, which are used in various dishes or eaten as a snack. |
| Seafood | Being an island province, Palawan is abundant in fresh seafood such as fish, squid, crabs, and shrimps. |
| Adobo | A popular Filipino dish that can be made with pork, chicken, or seafood, and is commonly found in Palawan. |
| Kaaldas | A soup dish made with pork, papaya, and ginger, and is a staple food in Palawan. |
Frequently Asked Questions
What are the top 5 famous food?
Tamilok, Crocodile Sisig, Chicken Inasal, Mud Lobster and Chao Long can be named among many Palawan dishes.
Is Palawan rich in seafood?
The waters encompassing the Palawan Island clusters are acknowledged as the most abundant fishing areas in the Philippines.
Can I find vegan and vegetarian foods in Palawan?
There are a lot of vegan and vegetarian restaurants these days, especially in the metro and expat friendly places.